Windows with Grids
Customize your windows with grids, decorative patterns, and energy efficient glass packages.
Graboyes Windows
Make your home as unique as you are by customizing and beautifying your windows with decorative glass grids. Please call us at (610) 279-3905 to discuss our wide variety of window glass grid options or complete the FREE QUOTE form.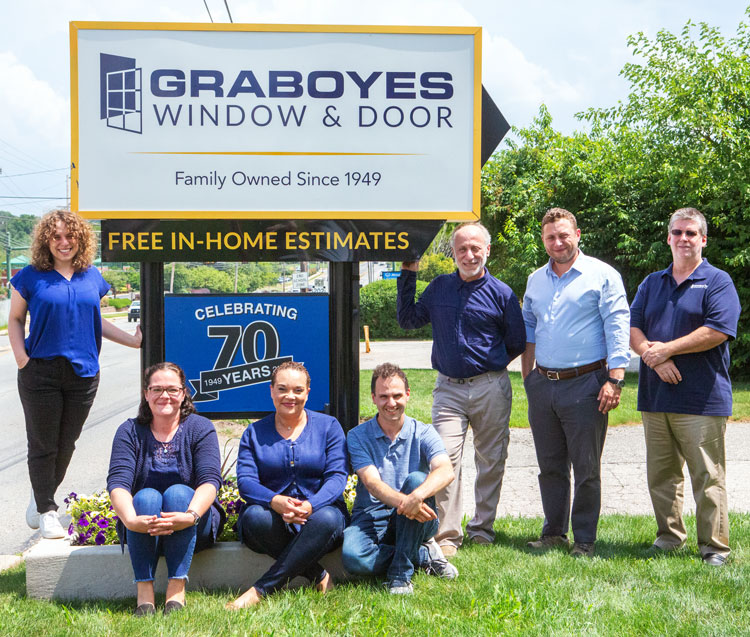 Colonial Grids:
These windows are usually divided into an equal number of square panes, often 9, 6, or 4.
Prairie Grids: Add classic Americana charm. These windows are usually divided into an un-equal number of panes, such as 9 panes with different sizes on the corners, edges, and center.
Custom Style Grids: The colors, shapes, and materials of grids can be customized… just ask!
Internal Style Grids: The grids are placed between two panes of class. A modern convenience with a streamlined look that makes for an easier clean. Grids can be flat or contoured.
Etched Glass Grids: Add a unique touch to your grids by having them etched into the glass. Zinc and brass caming available for an extra decorative flare.
Simulated Divided Lights: "SDLs" can simulate the look and feel of a wood window with grids that sit on either side of the exterior of the glass. Great for historic applications or those with a traditional style.