Our History
Proudly serving all of Philadelphia, Bucks, Chester, Delaware, and Montgomery Counties
The Beginning
Graboyes Window and Door began for the same reason it continues today: Family. Our company founder, Joseph Graboyes, barely out of high school in the 1940s, started working for his two older brothers who owned a small aluminum storm window and door manufacturing factory in Philadelphia. Joseph worked for a few years learning about windows and doors from his older brothers, and at the young age of 22, he set out to open his own contracting company.
The Early Days
Joseph Graboyes had to go house to house knocking on doors to build his business. His wife, and high school sweetheart, Shirley Graboyes worked alongside him, managing accounts and the multitude of tasks required to get a fledging business off the ground. In the early days, they ran all operations, from sales to installations, out of their Mount Airy row home. Even their two children, Richard and Terry, helped out after school in the office and out at appointments.
The Move
After many years of hard work, Joseph and Shirley Graboyes achieved success and Graboyes Window and Door flourished, allowing the Graboyes family to move their business out of their home and to Germantown Pike in East Norriton in 1964. Joseph's son Richard Graboyes began working with Joseph in 1977. Graboyes Window and Door received official recognition from the borough as the longest continuing running business in the township.
Energy & Efficiency
In 1977, the first energy credits were issued by President Jimmy Carter. This made having energy efficient windows and doors not just a nice idea, but a financially sensible one. And the window and door industry boomed! Richard Graboyes grew his sales and installation teams. His wife, Pamela joined the company in 1978 shortly before they were married. The company continued to prosper into the 1980s when in 1986 Rich, Pam and Joseph made the decision to chnage the company from a sole proprietorship to a corporation.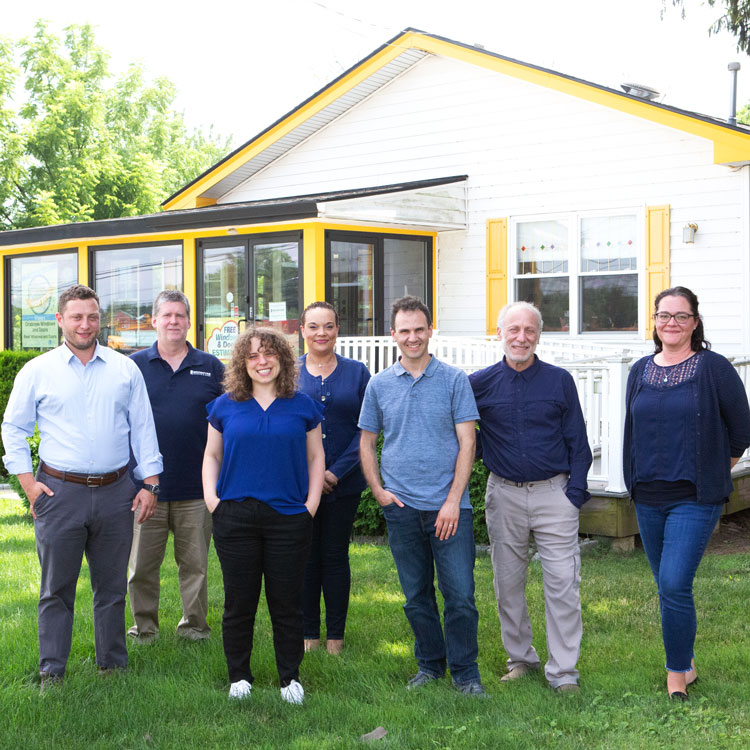 A New Generation
Today Graboyes Window & Door continues to thrive and employs many office staffers, estimators and installers who serve thousands of happy customers each year. Richard and Pamela continue to manage the daily operations and their daughter, Montana, now works alongside them in marketing and sales. Since 1949, Graboyes Window & Door has installed hundreds of thousands of windows and doors throughout the Philadelphia area and surrounding suburbs. The whole Graboyes family hopes to make you a part of our growing family of happy customers!